By: Jake Dowell, 2021-2022 State Reporter
The State Officer team continues to build connections and create a vision of how to best engage members in our activities. The challenges that our schools and businesses face functioning with the impacts of COVID-19 continue to impact our ability to interact with members and the agriculture industry. We will continue to work to strengthen our connections with members and those who support our efforts.
Recently, we spent a day on the road by visiting the Orchard Machinery Corporation (OMC). The owner, Don Mayo, was kind enough to provide us a guided tour of the facility. Some highlights of the OMC tour included an overview of OMC's laser technology and their powder coating procedure. They are moving towards creating more of the parts at OMC because outsourcing has slowed production time. It was truly an intriguing tour of an international agriculture manufacturing facility.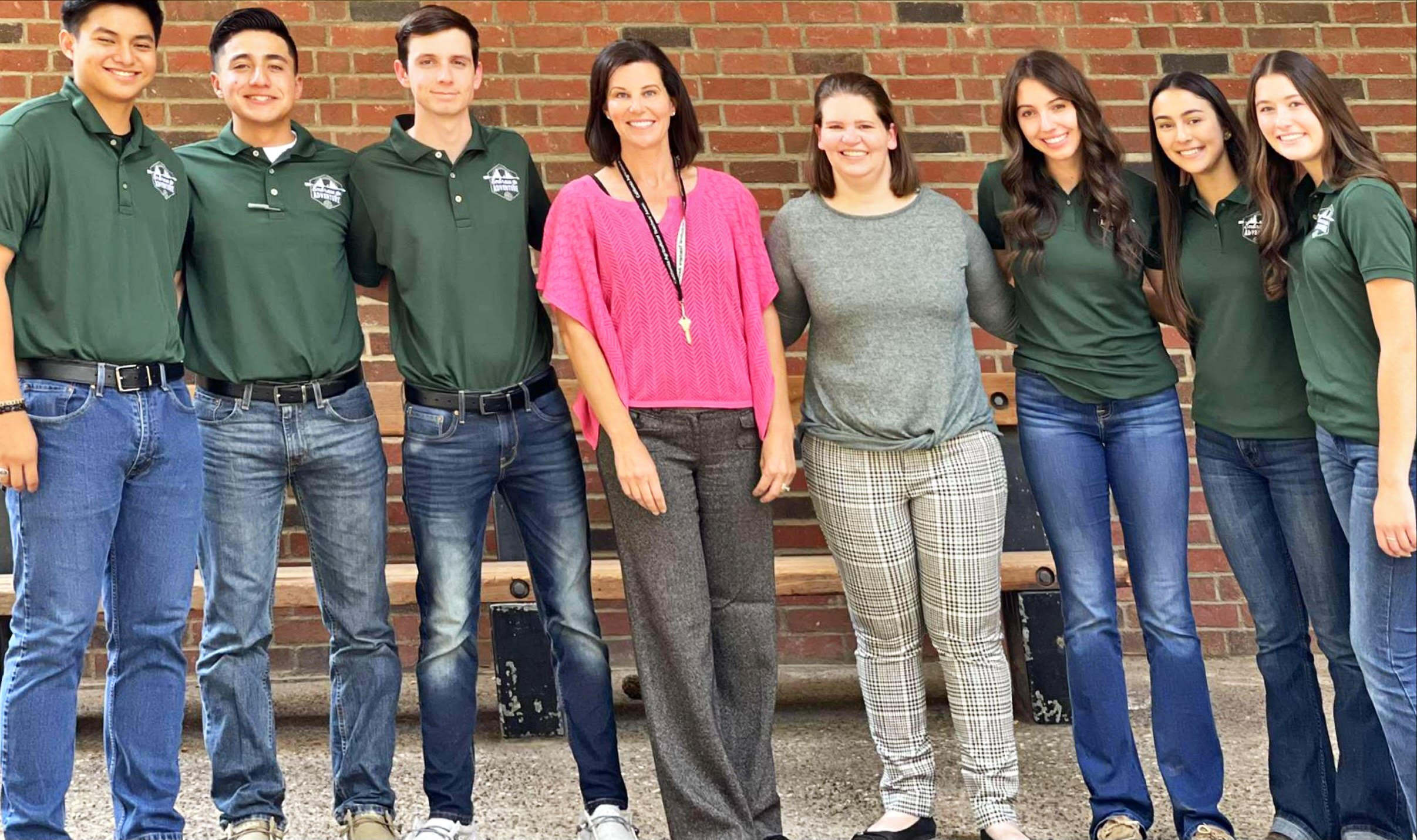 Our next stop was California State University, Chico. Our first stop was at the University Farm. In the Agriculture Mechanics Shop we met some agriculture education students in Dr. Henderson's class. It was interesting to hear from each of the students about why they plan to become an agriculture teacher. After a quick drive around the farm, we were off to the main campus. In front of Plumas Hall, we met the rest of the agriculture education faculty. We had an interesting discussion about Chico's school of agriculture with Dr. Mollie Schonberger, Dr. Alyssa Schager and Dr. Jessica Toombs. Coincidentally, it was also the first day of classes at Chico State.
Our next stop was the Ward Cattle Company in Orland. This operation raises show cattle, some of which compete at the National level. This past summer a steer they raised won the Iowa State Fair. They also have raised some promising young sires that are marketed nationally. Though it was exciting to hear of the cattle that are competitive nationally, it was clear that the success of their program is built around finding homes for the cattle that stay on the west coast. They identified the reason for their success as the relationships they develop with their customers. Our tour was led by Frank and Christina Ward and their son Will. We enjoyed learning about Christina's new project: the development of instructional videos for exhibitors to learn about selection, feeding and showing all species of livestock. It is called "Show Smart" and seems to be something that all agriculture programs should consider utilizing. Our tour came to an end when Frank said he had to take Will to his FFA meeting. That is when we decided to crash the Orland FFA Meeting. It was a fun evening.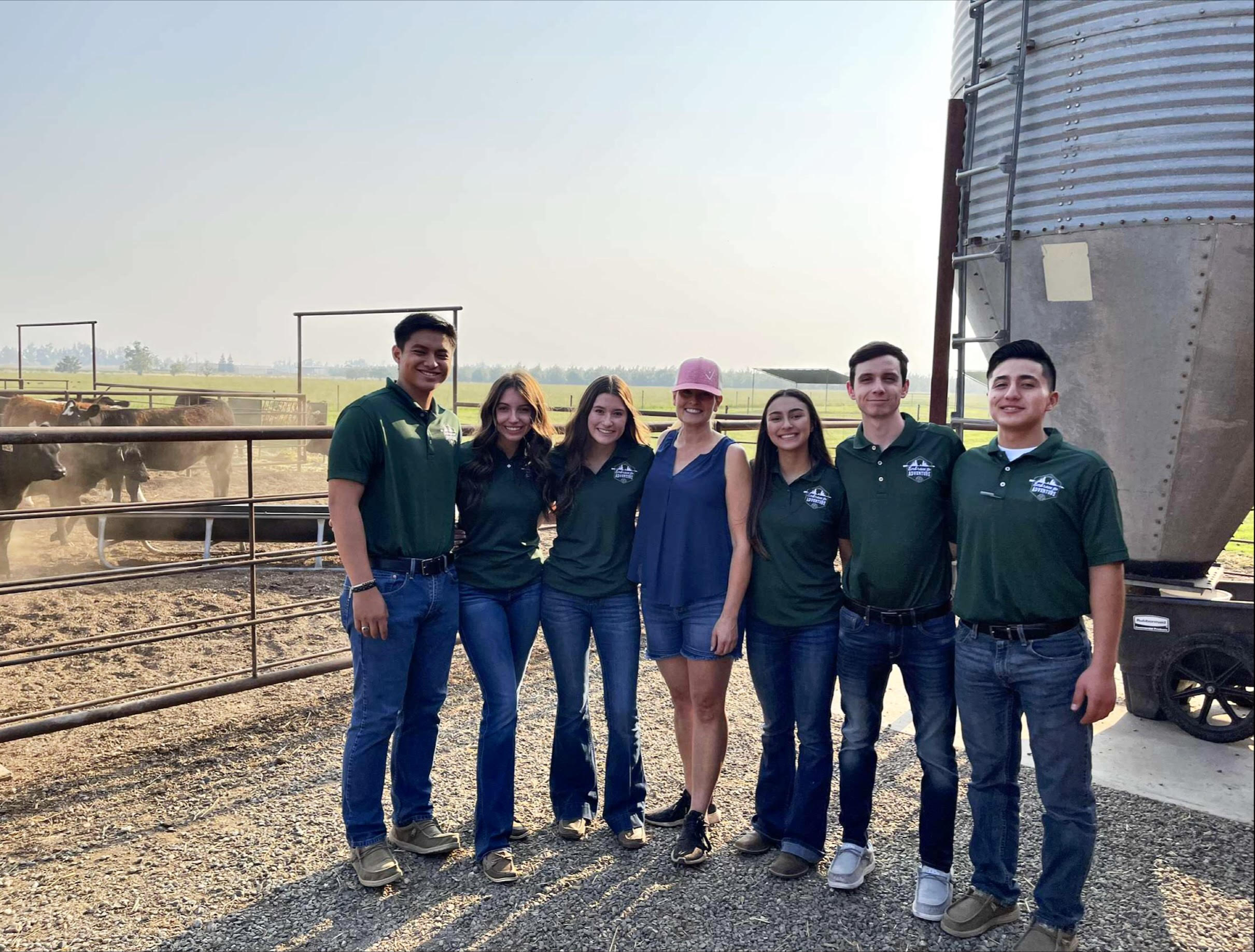 Shortly after this trip we were on our first home break. Our break came to an end when we traveled to Santa Maria for the South Coast Region Section Officer Leadership Conference. This was held at the Santa Maria CTE Center, which is a newly constructed complex and is an amazing resource for the programs in the area. The theme was "Above and Beyond." For most members this was the first in person event they had attended. The conference activities included the development of the skills needed for members to create and deliver quality presentations.
The next weekend we attended the Superior Region Chapter Officer Leadership Conference. This conference was held at Willows High School. The region theme was "Back to Superior." Region workshops centered on skill development to help participants be better prepared to become impactful leaders. A highlight for us were the chapter skits that were performed. Additionally, being able to see members interact and learn from each other.
Next week we are looking forward to touring the Golden One Center, which is the site of our State FFA Leadership Conference. We have a lot of planning to do and we can't wait to get started!
/sites/default/files/styles/apb_slideshow/public/news/2021-09/Image%20%286%29_0.jpeg?itok=Ust2kwuJ