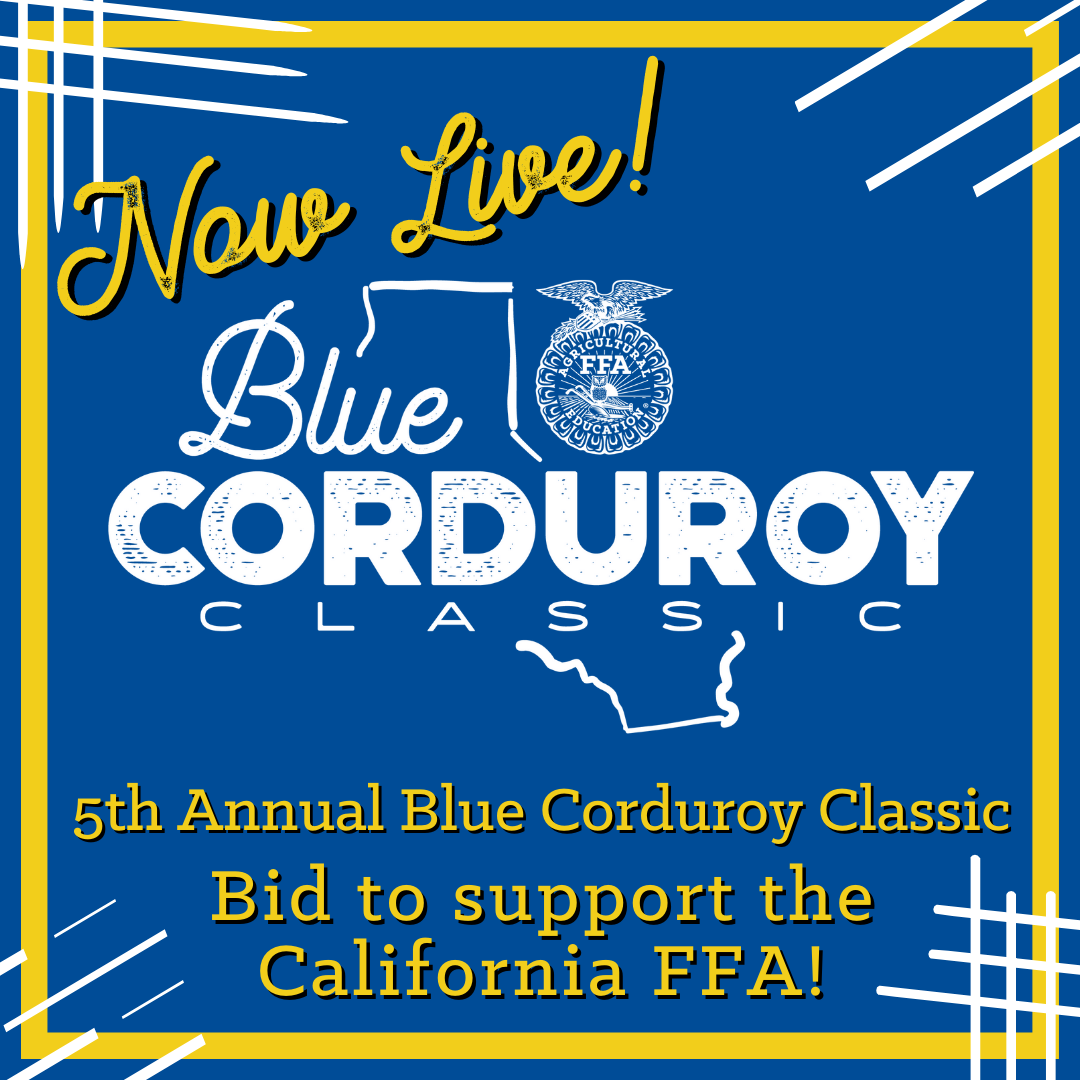 Blue Corduroy Classic benefits nearly 100,000 FFA students across California. The auction takes place on January 27, 2023. Donations will be auctioned off with the help of Show Circuit Online Sales, sconline.com. Click to view this year's auction. 
This sale has generated over $50,000 in donations. The donations offset the cost of leadership conferences, career development events, and many other activities for the young people that wear the Blue and Gold jackets.
Last year's auction reached thousands of supporters across the nation. The event is promoted through all of California FFA's social media platforms, the California FFA Foundation E-Newsletters, and the calaged.org website. Donors receive recognition and thanks on all platforms before and after the event.
Previously, the online auction site, SC Online Sales, generated over 7,200 views of the 40 items listed. The social media campaign for Blue Corduroy Classic was seen by 78,735 people, and campaign content was displayed for 176,624 impressions. Clicks to the auction site from social media totaled 1,354. 
For more information, please contact Katie Otto, kotto@californiaffa.org.
Event Sponsor
Yes